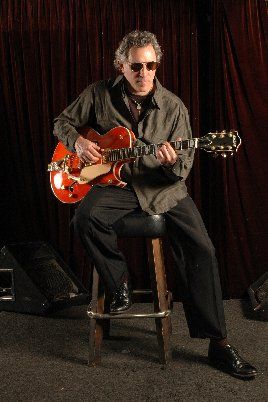 Welcome to JoeLivoti.com
Joe Livoti is  a Bay Area guitarist, teacher, composer and recording artist. Joe plays and teaches jazz, rock and blues, country and a little classical/flamenco.For information about lessons, please click on the "Lessons" link above.
Joe studied guitar privately in New York and his teachers included Ernie Arti, Joe Monk and Howard Morgen. He has performed in wedding bands, rock and blues bands, theater shows, fusion and jazz ensembles, acoustic duos, solo gigs and show bands.
Joe has four books available; "Complete Scale and Chord Theory for Guitar", "Applications", "How to Teach Guitar" and "Fingerstyle Arrangements for Solo Guitar". The first two are instructional books geared towards intermediate and advanced players. All are available at Amazon.com.
Joe also has many CDs and singles available. They can be sampled under the "Music" link, and purchased at "Books/Cds". Download links to all music is at: http://www.cdbaby.com/Artist/JoeLivoti.
His music can be heard on Pandora, Spotify, Last.Fm, Itunes, Amazon and all other digital music outlets.
For folks who remember the Zeroids from the New Wave days back in NY, the Record Plant E.P. "Introducing the Zeroids", is also available for download, or for listening on Youtube.
Joe's music has also been featured in the scores of many independent films and cable television shows. Look for Barista, Suburban Youth, Spare Parts, Five Days, Cross Country, Singularity, N.Y. On $15 a Day, Thrush T.V. and on S.F. cable, Inside Joke T.V. Coast to Coast A.M. has also featured his music as bumper music.
There are also performance and instructional videos posted on YouTube, found under the "Links" button above. In addition to teaching, Joe is available for solo and ensemble gigs as well as studio work. 
In addition to guitar, Joe also teaches Banjo, Mandolin, Bass and Ukulele.Lessons are also available for Drums and Piano up to intermediate level. More detailed teaching information will be found under the Lessons link.
Good luck and Happy Playing!
(Photo by Weiford Watts)